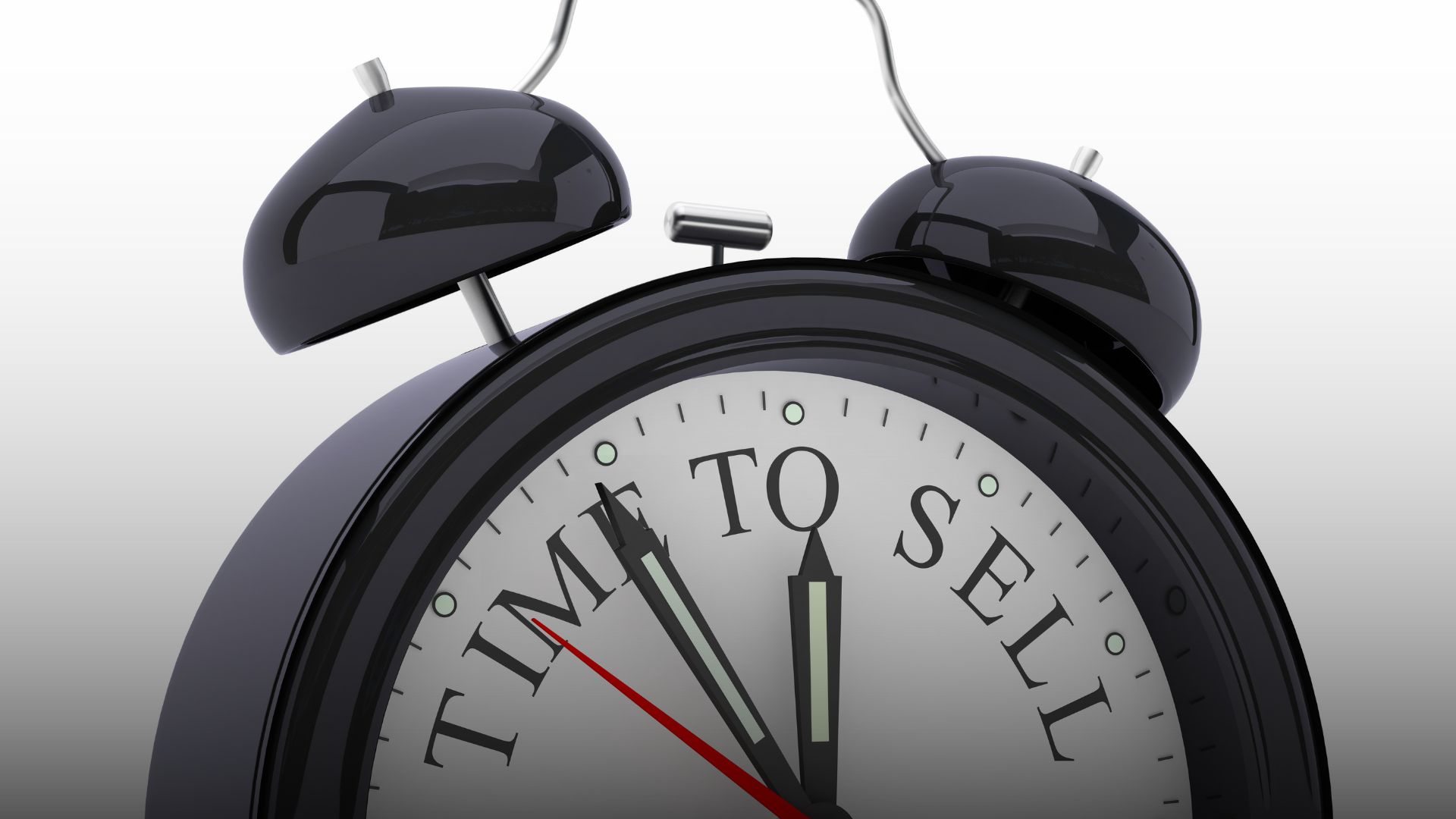 So, you're at that crossroads—thinking about selling your home. And boy, it's a big decision. You're weighing up whether to dive into listing it yourself or to bring in a listing agent.
Selling a home? It's more than just sticking a 'For Sale' sign in the yard. There's the inspection, getting everything in tip-top shape for showings, handling open houses, managing multiple offers, figuring out the right price—the list goes on. And if you're also eyeing another home while juggling this, it's a whirlwind.
That's where I step in. I know this local market like the back of my hand. I've seen homes listed and sold, and the tricks to leverage those offers for the best deal—whether it's the price or the terms you're after.
Now, let's talk about risk and reward. Sure, the idea of bypassing agent commissions through a "for sale by owner" sounds appealing. But here's the deal: while you might save on commission, you might miss out on maximizing your home's value.
Let's explore why a listing agent, like me, could be the game-changer:
Top Dollar Guarantee: When it comes to selling, homes listed with an agent tend to fetch more. Trust me, the data I have access to is gold—it paints a clearer picture than those flashy real estate websites.
Market Insights: I breathe this market. From street vibes to the overall trends, I'm equipped to guide you through the maze of buying or selling.
Shared Risk: Selling involves risk. With an agent, you've got someone sharing that load, guiding you through legally and financially.
Process Mastery: Negotiation isn't just about price. It's the nitty-gritty details—repairs, closing costs, inspections—I've got it all covered. Plus, ethics and insurance? It's all part of the package.
Connections Matter: I work closely with everyone involved—title companies, inspectors, lenders. Details? Deadlines? I've got a handle on it.
Buyer Screening: No time for tire-kickers! I make sure potential buyers are seriously and financially prepped before they step foot in your home.
Marketing Maestro: Marketing a home isn't just a sign in the yard. I've got strategies, connections, and MLS access to get your home noticed by serious buyers.
No Cost Until Success: As a seller, you only pay when the deal's sealed. All the legwork I put in? It's all upfront, long before any commission comes into play.
In the end, it's about more than just cost—it's the know-how, the strategy, and the peace of mind. If you're ready to take the leap but need guidance, I've got your back. Let's make this selling journey not just successful, but downright rewarding. And hey, why not get pre-approved for your new home along the way? Killing two birds with one stone, right?
For more information, click here to view a copy of my complete Seller Guide.
-Jason

2023 FANTASY OF TREES
When: Nov. 22, 2023 – Nov. 26, 2023
Presented By: East Tennessee Children's HospitalPrice:
Adults – $10 Seniors (60+) – $8 Children (4-12) – $5 Children (3 and under) – Free Fantasy 4 Pack (Online Only)
The beloved East Tennessee Children's Hospital Fantasy of Trees, sponsored by Axle Logistics, is making a much-anticipated return in 2023. It's the ultimate holiday gathering you simply can't afford to miss. This yearly affair stands as the hospital's primary fundraiser, drawing in nearly 60,000 attendees over Thanksgiving week. Immerse yourself in a wonderland featuring over 350 exquisitely crafted trees, festive decorations, storefront displays, door adornments, stunning table centerpieces, and a charming Adopt-a-Tree forest adorned by local students—everything up for grabs at attractive prices.
For over thirty years, the East Tennessee Children's Hospital Fantasy of Trees has been a cherished tradition among families and communities in the region. Come be a part of this enchanting holiday tradition and relish in the magical moments you've grown to anticipate with your loved ones.
The impact of the Fantasy of Trees is profound; in 2022 alone, it raised over $1.3 million. This generous contribution allowed the hospital to acquire a Lifeline ambulance, vital for ferrying pediatric patients to and from East Tennessee Children's Hospital.
Visit my website for more information.
-Jason
Encroachment definition
Encroachment happens when a neighboring property builds or extends something that intrudes onto or over another owner's property without permission.   
Takeaway 1:
Encroachment, whether intentional or unintentional, occurs when a structure or feature on one property extends illegally onto a neighbor's land, often discovered during property inspections or surveys.
Takeaway 2:
Easements, granting limited rights to use another's property, can be a solution, but resolving encroachment may involve discussions with the neighbor, selling easements or land, or resorting to legal action.
Takeaway 3:
Promptly addressing encroachment is essential to avoid title problems, potential liability, and other complications in the future.
If you're settling into a new home, you might find yourself in a tricky situation with a neighbor. Encroachment, where something from their property extends onto yours without permission, can be a source of tension. It could be an unintentional overgrown hedge or a more significant problem like a garage spilling over onto your land.
Dealing with encroachment can take various forms, from amicable conversations to more formal resolutions. It's advisable to address these issues sooner rather than later to prevent complications down the road.
So, what exactly is encroachment? In real estate, it's like a defensive player in football crossing into the neutral zone before the snap—it's something where it shouldn't be. Whether it's a neighbor's garage, fence, roof, or tree branch encroaching onto your property, it's considered encroachment.
Encroachment can be deliberate, such as a neighbor knowingly building on your land, or unintentional, especially when there's uncertainty about property boundaries. To protect against encroachment, knowing your property lines is crucial. A professional land survey can verify these lines and help you avoid unintentional encroachment.
Now, let's clear up a common confusion: encroachment vs. easement. An easement is a mutually agreed-upon right to use someone else's property for a specific purpose, while encroachment is the unauthorized use of a neighbor's property. However, encroachment issues can sometimes evolve into a prescriptive easement, granting legal rights after years of open use.
Resolving encroachments requires open communication with your neighbor. Minor issues can often be resolved through friendly discussions, while more complex problems might involve selling easements or land or even going to court.
Ignoring encroachment can lead to serious consequences, such as title issues when selling your home, potential liability problems, and the risk of your neighbor gaining legal rights over your property through a prescriptive easement.
In conclusion, tackling encroachment issues early is essential to prevent future complications, and seeking legal advice from a real estate attorney can provide guidance in resolving these matters. Remember, this information is for reference only and doesn't substitute professional advice tailored to your situation.
– Jason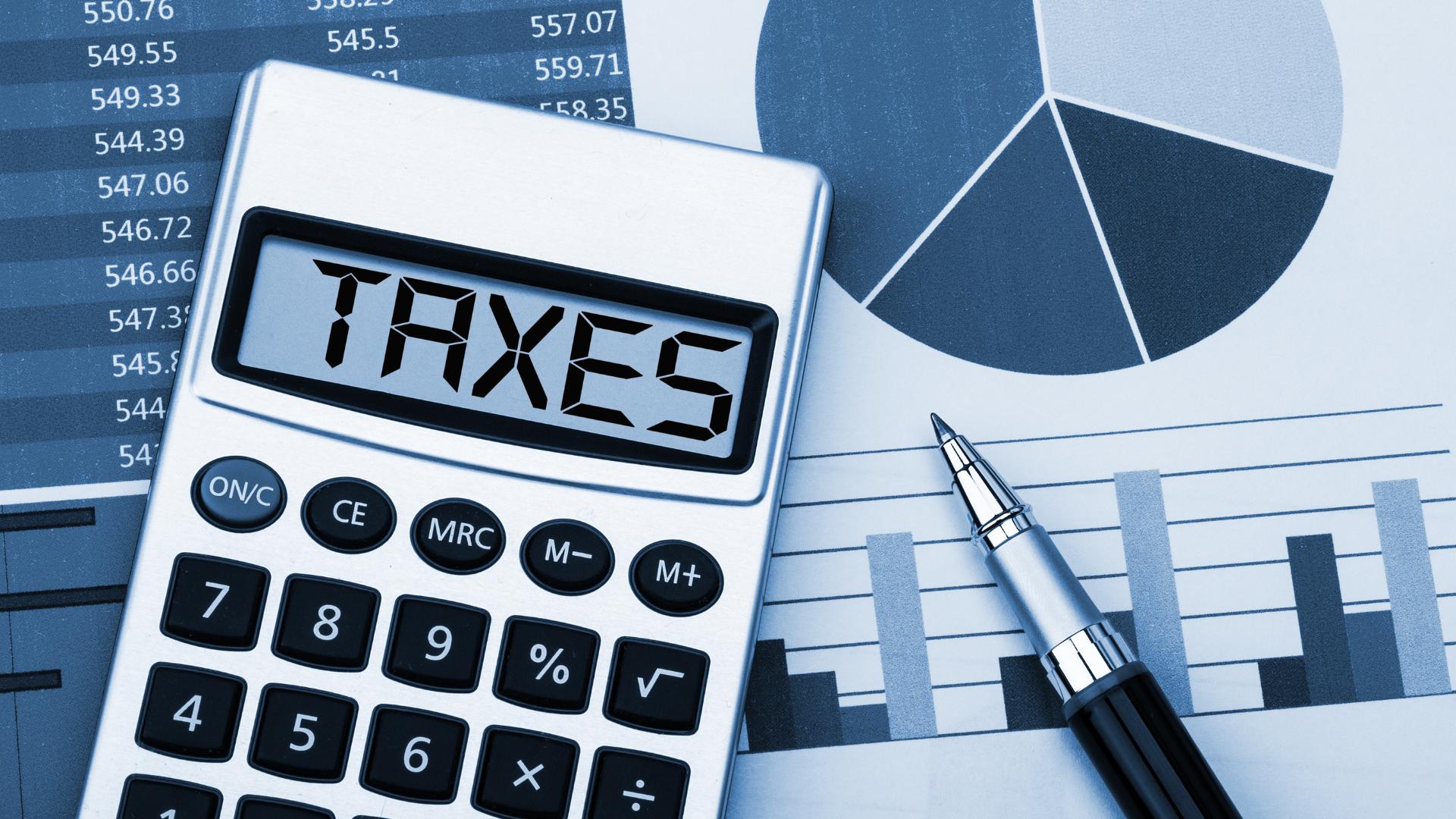 Many individuals selling their homes may find their profits are usually exempt from taxation, and some may not even need to report the sale to the IRS. However, certain exceptions exist, and understanding the rules for excluding profit from your taxable income can help minimize your tax liability.
Do I Need to Pay Taxes on the Profit from My Home Sale? The tax implications of your home sale depend on the duration of ownership and residence in the home before the sale, as well as the amount of profit you earned.
If you owned and lived in the property for at least two of the past five years before the sale, you can exclude up to $250,000 of profit from taxation. If you are married and file a joint return, this exclusion doubles to $500,000. The law allows you to exclude this profit from your taxable income. However, if you sold your home at a loss, you cannot deduct that loss.
You can use this exclusion each time you sell your primary residence, provided you meet the two-out-of-five-year ownership and residency requirement and have not claimed the exclusion for another home in the past two years. If your profit exceeds the $250,000 or $500,000 limit, the excess amount is reported as a capital gain on Schedule D.
Qualifying for this Tax Exclusion To qualify for this tax break, you must satisfy three essential tests:
Ownership: You must have owned the home for a minimum of two years (730 days or 24 full months) within the five years preceding the sale. This ownership period doesn't need to be continuous and can be at any time within that five-year window.
Use: You must have used the home as your primary residence for at least two of the five years leading up to the sale.
Timing: You should not have claimed the exclusion for the sale of another home within two years before the current sale.
For married individuals seeking the $500,000 exclusion, both spouses must meet the ownership and residency requirements, and they must file a joint return. These criteria ensure that the home sale qualifies for tax-free treatment.
Special Circumstances Even if you don't meet all the standard requirements, some special rules may still allow you to claim the full or partial exclusion:
If you acquired ownership of a home as part of a divorce settlement, the time the place was owned by your former spouse counts towards your ownership requirement.
Short temporary absences can be counted as time lived in the home, even if you rented it to others during these periods.
If one spouse is granted use of a home as part of a divorce or separation agreement and the other spouse lives in the home, these days of use count towards the ownership and use test.
If one spouse passes away and the surviving spouse has not remarried before the home is sold, the period the deceased spouse owned and used the property can be included in the ownership-and-use test.
Special Considerations for Certain Professionals Members of the uniformed services, foreign service, and federal intelligence agencies can suspend the five-year ownership and use test period for up to ten years while serving on qualified official extended duty. This flexibility allows them to meet the two-year use test, even if they didn't live in the home for the full two years within the five-year period before the sale.
Qualifying for a Reduced Exclusion In some cases, you can treat a portion of your profit as tax-free even if you haven't met the standard two-out-of-five-years tests. A reduced exclusion is available if you sell your home due to circumstances like a change in employment, health, or other unforeseen events, such as a divorce or multiple births from a single pregnancy. This reduced exclusion allows you to exclude less than the full $250,000 or $500,000, depending on your specific situation.
Deciding Whether to Claim the Exclusion In rare situations, it might be advantageous to forgo the government's exclusion and pay tax on your home sale. This strategy can be beneficial if it helps you preserve the exclusion for a subsequent sale of another home within two years. Remember, although you can use the exclusion multiple times in your lifetime, it cannot be used more frequently than once every two years.
Reporting the Home Sale You generally need to report the sale of your home on your tax return if you receive a Form 1099-S or if you fail to meet the requirements for excluding the gain. If you don't receive a Form 1099-S, it means you've assured the closing agent that all the profit on the sale is tax-free by meeting specific conditions. If you receive the form, it's essential to ensure your paperwork is in order to respond to the IRS if necessary.
Calculating Gain on the Sale of Your Home To determine whether you have a gain or loss from the sale of your home for tax purposes, you need to pinpoint your adjusted basis. This adjusted basis includes the original cost of the home and the cost of capital improvements. Capital improvements are expenses that add value, extend the life, or provide a new use to your home, such as a new roof or a remodeled kitchen. Routine maintenance and minor repairs, like painting, are not considered capital improvements.
You add these improvement costs to your original cost to calculate your adjusted basis. However, you also need to subtract certain deductions you've claimed, such as depreciation, casualty losses, or energy credits. If you postpone paying taxes on the gains from selling a previous home, you must subtract that gain from your adjusted basis.
The original cost of your home is typically the amount you paid for it, including any settlement and closing costs, excluding routine expenses and prorated property taxes and interest. If you built your home, the original cost includes the cost of the land and construction expenses, such as payments to contractors, architects, and utility connection charges. Inherited homes have their basis based on fair market value at the time of the previous owner's death.
Your adjusted basis is the cost of your home adjusted for improvements and deductions you've claimed. You need this adjusted basis to calculate the gain or loss when you sell your home.
Inheriting a Home If you inherit a home, the basis of the property is generally the fair market value at the time of the previous owner's death, except in special cases, such as in 2010.
Divorce and Tax Basis After a divorce, the tax basis of a home received from your former spouse depends on the timing of the divorce. If the divorce occurred after July 18, 1984, your basis will be the same as it was when you were married. However, if you divorced before this date, your basis will generally be the fair market value at the time you received the property.
Postponed Gains under Previous Rules In the past, homeowners could postpone paying taxes on gains from the sale of a home by using the proceeds to purchase another home. This was known as "rolling over" gain. However, this option is no longer available for personal residences sold after May 7, 1997. Homeowners are now required to choose between excluding the gain or reporting it as taxable income.
Converting a Second Home to a Primary Residence It was once possible to extend the tax break for principal residences to a second home by converting it into your primary residence before selling. After living in the home for two years, you could qualify for up to $500,000 of tax-free profit. However, Congress has limited this option for homeowners who converted a second home to a primary residence after 2008. Now, a portion of the profit may be subject to tax if the two-year ownership and use test isn't fully met. The proportion of gain subject to tax is based on the time the home was used as a second home or rental property after 2008.
Understanding the tax implications of selling your home is crucial to making informed financial decisions when it comes to real estate transactions. If you have specific questions or need guidance, it's advisable to consult with a tax professional or financial advisor.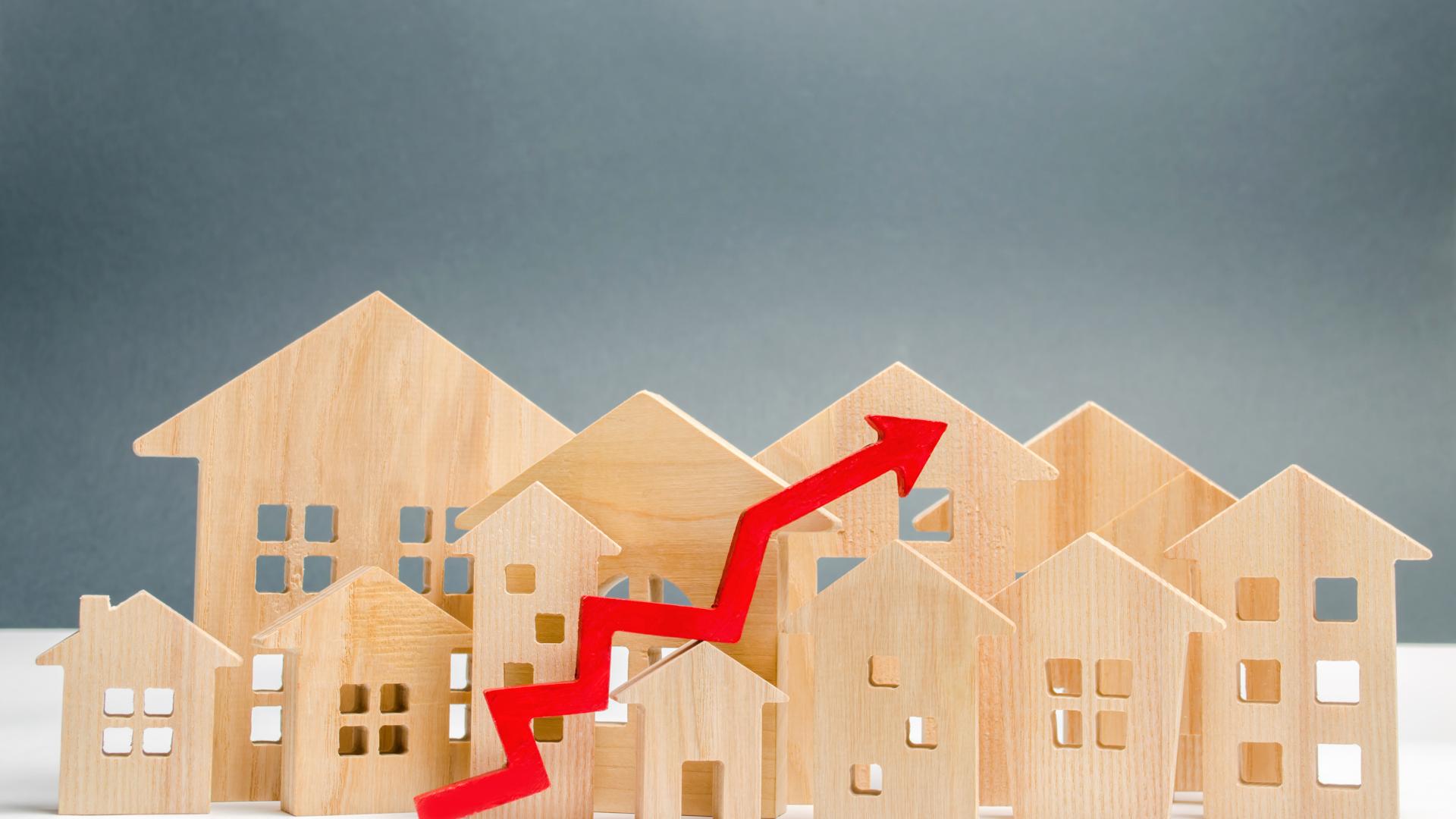 Curious about the U.S. housing market's outlook for the next five years? The housing market is a dynamic and ever-evolving landscape, making precise predictions a challenging task. However, considering current trends and expert insights, we can anticipate a few significant developments in the near future. In this article, we will delve into housing market projections for the next five years and their potential impact on buyers and sellers.
In general, the housing market is poised to maintain its strength over the next five years. Nevertheless, certain factors may influence the market, such as escalating interest rates and an expanding supply of homes.
Home prices are expected to continue their ascent but at a slower pace. The rapid price increases observed in recent years are likely to decelerate in the upcoming years, though prices are still projected to rise, albeit more moderately.
Housing supply is anticipated to increase, offering some relief from the previous shortage. The scarcity of available homes for sale has been a driving force behind surging home prices, but as more homes are built and enter the market, this shortage is expected to ease.
Mortgage rates are set to rise due to the Federal Reserve's actions to combat inflation. This will lead to higher borrowing costs, potentially reducing demand for homes. However, over the subsequent years, a reversal in this trend is expected, with interest rates gradually receding, potentially sparking renewed demand in the housing market.
Despite rising interest rates and a growing supply of homes, the housing market is projected to remain competitive in the near future. This can be attributed to several factors, including robust job growth, population expansion, and limited land supply.
While these trends offer valuable insights into the housing market's future, it's essential to consider additional factors that may influence it. Predicting the housing market's course is challenging, as external factors can exert significant impacts.
Some economists maintain optimism, but even those who initially predicted price increases through 2023 are modifying their forecasts. According to the National Association of Realtors (NAR), the U.S. housing market is expected to cool off in 2023 after experiencing a 40% surge during the Covid-19 pandemic.
Rising interest rates are set to increase mortgage costs for new buyers, but a price collapse similar to the 2008 market crash is unlikely due to stronger lending standards. The COVID-19 pandemic drove market growth with record-low borrowing rates, first-time buyers entering the market, and limited supply due to underbuilding. Analysts and economists have differing opinions on whether prices will remain flat or plummet in the next five years. Nevertheless, a market slowdown is a shared expectation.
The U.S. housing market is influenced by property supply and interest rates that determine mortgage rates. In 2021, the median existing-home price in the U.S. soared by 16.9% to $346,900, reaching its highest sales level since 2006, driven by low interest rates, price growth for single-family homes, low foreclosure rates, and high sales figures. However, the pandemic-induced boom subsided in 2022, with a significant decline in home sales.
Projections indicate that the U.S. housing market will see a slowdown in price growth over the next five years, with some experts foreseeing price stabilization while others predict modest declines. This projected slowdown is attributed to various factors, including rising interest rates, increased housing supply, reduced demand, and affordability challenges for buyers.
Rising interest rates are expected to raise the cost of borrowing for home purchases, potentially decreasing buyer demand and putting downward pressure on prices. A key factor contributing to the expected market slowdown is the growing supply of homes. A shortage of supply has been a major driver of rising home prices, but this is expected to change as new construction projects come to fruition. Additionally, homeowners who hesitated to sell during the pandemic are expected to list their homes in the coming years, increasing the inventory of available homes.
Affordability is another significant factor in the housing market's future. With record-high home prices, many potential buyers, especially first-time homebuyers, struggle to afford homes. The combination of rising interest rates and high home prices could lead to reduced demand and subsequently lower prices.
However, it is crucial to note that experts do not foresee a market crash similar to 2008. Lending standards have become more robust, reducing the risk of widespread defaults and foreclosures. The current economic climate is also different, characterized by a strong job market and a more stable financial sector.
In summary, the U.S. housing market is expected to witness a slowdown in price growth over the next five years, but a catastrophic crash akin to 2008 is unlikely. Factors such as rising interest rates, an increase in housing supply, and affordability challenges are expected to contribute to this slowdown, but the overall economic health and lending standards should mitigate the risk of a severe downturn.
Housing market predictions for the next five years suggest a significant shift towards a buyer's market, with falling prices and changes in demand dynamics. These changes are attributed to rising interest rates, limited inventory, and high prices that have sidelined many potential buyers.
It's essential to monitor these trends as the housing market continues to evolve, and while there may be potential advantages for buyers, rising rents could impact their ability to save for down payments. As the market transforms, it will be crucial to watch for broader economic implications.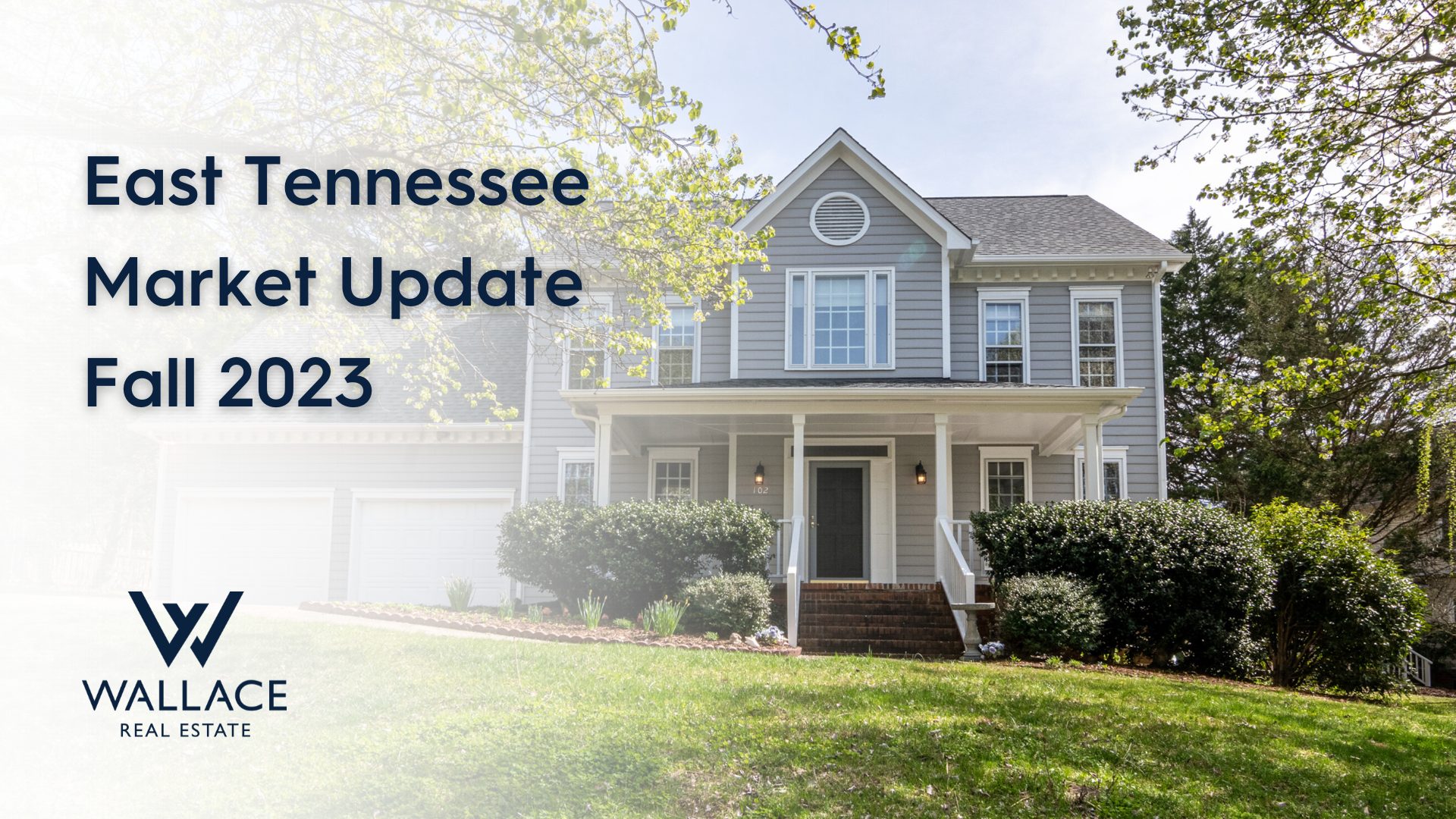 Wallace Chief Operating Officer Claudia Stallings recently sat down with Don Dare, of Knoxville's WATE 6 On Your Side, to share some insights about home sales in 2023 and what we can expect for the housing market moving forward.
We know much has changed over the past three years regarding home values. Stallings' report outlines the East Tennessee market through the third quarter of 2023, but she notes that "each home's value depends on location and condition." She advises consumers wanting to check on their property values to reach out to a Wallace Real Estate agent, who can offer a free evaluation that is property-specific.
Are you curious about what the market is like in your Neighborhood, Zip code, or State?
Sign up for my Monthly Newsletter here! 
Our very own Claudia Stallings Shares Market Update with WATE. 2023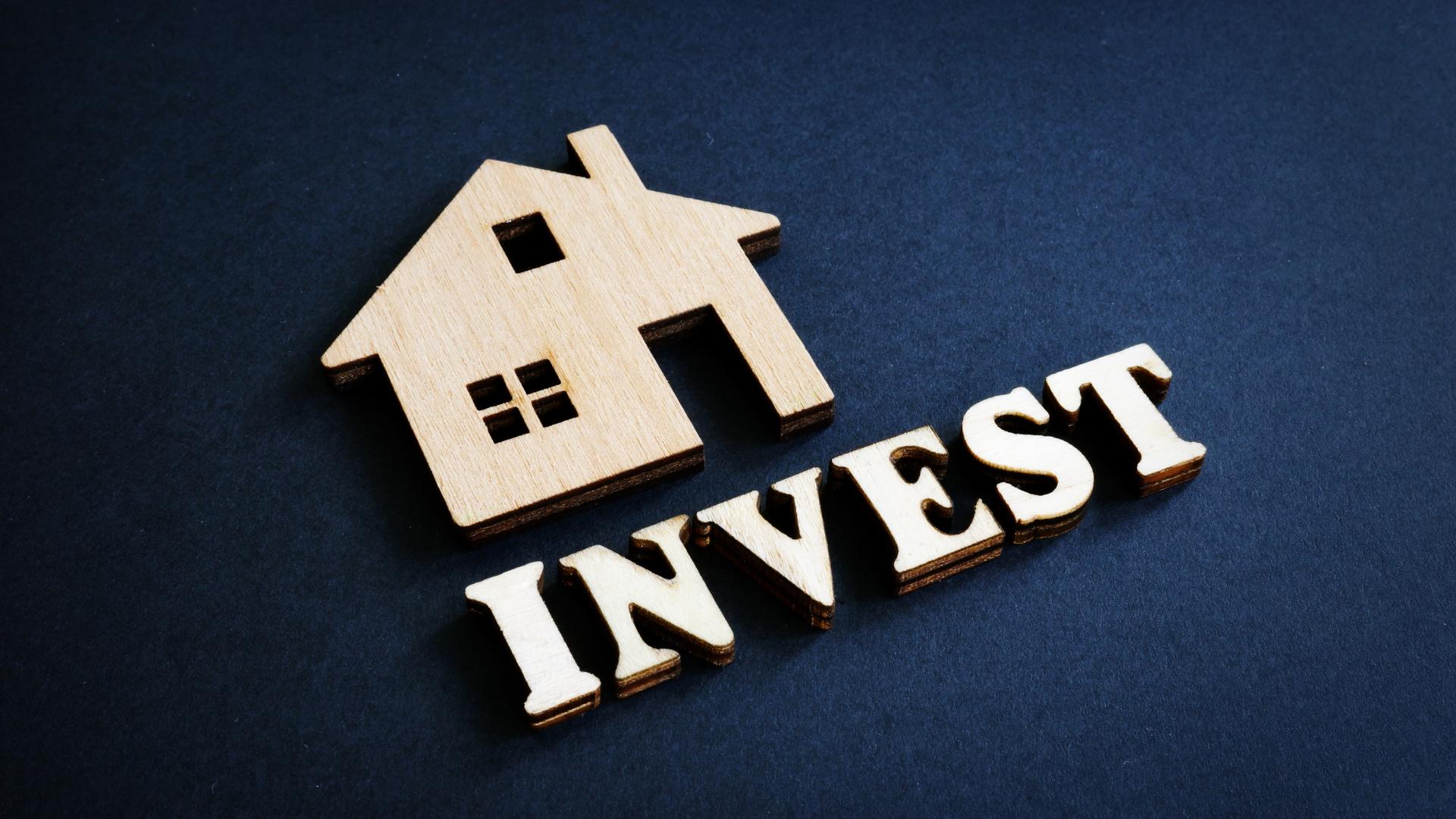 When looking for investment options, there are many choices for where to put your money. Stocks, bonds, exchange-traded funds, mutual funds, and real estate are all good investments no matter what level of experience you have; forex or cryptocurrency may be too volatile for beginning investors. Which option you choose will depend on how involved you want to be in your investment, how much money you have to start investing, and how much risk you are comfortable taking. Buying and owning real estate is an investment strategy that can be both satisfying and lucrative. Unlike stock and bond investors, prospective real estate owners can use leverage to buy a property by paying a portion of the total cost upfront and then paying off the balance, plus interest, over time.
What makes a good real estate investment?
A good investment has a high chance of success or return on your investment. If your investment involves a high level of risk, that risk should be balanced out by a high possible reward. Even if you choose investments with a high probability of success, though, that isn't a guarantee. You shouldn't put money into real estate—or any other investment—if you cannot afford to lose that money. Though a traditional mortgage generally requires a 20% to 25% down payment, in some cases, a 5% down payment is all it takes to purchase an entire property. This ability to control the asset the moment papers are signed emboldens both real estate flippers and landlords, who can, in turn, take out second mortgages on their homes in order to make down payments on additional properties.
Here are five key ways investors can make money on real estate.
KEY TAKEAWAYS Aspiring real estate owners can buy a property by using leverage, paying a portion of its total cost upfront, and paying off the balance over time. One of the primary ways in which investors can make money in real estate is to become the landlord of a rental property. People who are flippers, buying up undervalued real estate, fixing it up, and selling it, can also earn income. Real estate investment groups are a more hands-off way to make money in real estate. Real estate investment trusts (REITs) are basically dividend-paying stocks.
Exploring Investment Options: From Real Estate to REITs and More
When contemplating investment opportunities, a myriad of choices is available to discerning individuals seeking to allocate their capital. Among these options are stocks, bonds, exchange-traded funds, mutual funds, and real estate, each offering promising prospects regardless of one's level of financial acumen. Notably, the volatility inherent in forex or cryptocurrency investments often renders them unsuitable for novice investors. The selection of an investment avenue should hinge upon the investor's desired degree of involvement, initial capital allocation, and their tolerance for risk.
Investing in real estate through the acquisition and ownership of properties stands as an investment strategy that combines the satisfaction of ownership with the potential for significant financial gain. Diverging from the methodologies employed by traditional stock and bond investors, prospective real estate proprietors can leverage their investments by contributing a fraction of the total property cost upfront and subsequently amortizing the outstanding balance along with accrued interest over time.
Distinguishing a prudent real estate investment necessitates an assessment of the likelihood of success, measured in terms of return on investment. While a high-risk endeavor can be enticing, it should ideally be counterbalanced by a commensurate potential reward. Even when opting for investments characterized by a higher probability of success, it is imperative to acknowledge that there exists no guarantee of profitability. Hence, prudence dictates that one should abstain from committing funds to real estate, or any other investment, if the prospect of losing said capital is untenable.
Notably, the conventional mortgage structure typically demands a down payment ranging from 20% to 25%. Nevertheless, in some scenarios, a mere 5% down payment can facilitate the acquisition of an entire property. This ability to secure an asset promptly upon signing the requisite documents emboldens both real estate speculators and landlords, who can leverage second mortgages on their existing properties to fund additional acquisitions. Here, we elucidate five key avenues through which investors can capitalize on real estate holdings.
KEY TAKEAWAYS
Aspiring real estate owners can access properties through leverage, by remitting a portion of the total cost upfront, and progressively retiring the outstanding balance.
One of the primary avenues for generating income in real estate is by becoming the landlord of a rental property.
Real estate investors who specialize in refurbishing undervalued properties and reselling them can also reap substantial profits.
Real estate investment groups (REITs) offer a more hands-off approach to real estate investing.
Real estate investment trusts (REITs) are akin to dividend-paying stocks.
1. Rental Properties The ownership of rental properties presents an appealing opportunity for individuals equipped with do-it-yourself (DIY) renovation skills and the fortitude to manage tenants. Nevertheless, this strategy necessitates substantial capital to address initial maintenance expenses and cushion against periods of tenant vacancy.
Pros:
Yields regular income, coupled with the potential for property appreciation.
Optimizes capital utilization through leverage.
Facilitates the deduction of numerous associated expenses from taxable income.
Cons:
Tenant management can be an arduous and time-consuming endeavor.
Properties may sustain damage from tenants, affecting potential income.
Income can be adversely impacted during vacancies.
Historical data from the U.S. Census Bureau attests to the consistent increase in the sales prices of new homes—a rough proxy for real estate values—from the 1960s until 2007. Notably, this trajectory was disrupted during the financial crisis but subsequently resumed its upward trajectory, even surpassing pre-crisis levels. The long-term ramifications of the COVID-19 pandemic on real estate valuations remain uncertain.
2. Real Estate Investment Groups (REIGs) Real estate investment groups (REIGs) present an attractive option for individuals desiring to own rental real estate without the concomitant burdens of day-to-day management. Participation in REIGs requires the deployment of capital resources and access to financing.
REIGs operate akin to small-scale mutual funds focused on rental properties. Typically, a company acquires or constructs a portfolio of apartment complexes or condominiums, enabling investors to purchase units through the company and, thereby, join the group.
While individual investors may own one or multiple self-contained living spaces, the group collectively manages all units, overseeing maintenance, advertising vacant properties, and conducting tenant interviews. In return for performing these management duties, the company receives a portion of the monthly rent.
A conventional lease in a real estate investment group bears the name of the investor, and the rental income generated from all units is pooled, providing a hedge against occasional vacancies. Consequently, investors continue to receive income even if their own unit stands unoccupied, provided the vacancy rate across the pooled units does not experience an excessive surge that could compromise cost coverage.
Pros:
Imposes less direct involvement compared to owning individual rentals.
Offers both income and potential appreciation.
Cons:
Subject to risks associated with vacancies.
Incurs fees akin to those accompanying mutual funds.
Vulnerable to unscrupulous management practices.
3. House Flipping House Flipping is an avenue suited to individuals possessing extensive experience in real estate valuation, marketing, and renovation. The practice of house flipping mandates substantial financial resources and the capability to perform or oversee, requisite property improvements.
This facet of real estate investment embodies the dynamic and speculative nature of the industry. Analogous to how day trading diverges from the strategies employed by buy-and-hold investors in stock markets, real estate flippers distinguish themselves from buy-and-hold landlords. Real estate flippers frequently seek to profitably divest themselves of undervalued properties within a span of fewer than six months.
Pure property flippers typically abstain from investing in property enhancements. Therefore, an investment must already possess the intrinsic value necessary to yield a profit devoid of any alterations; otherwise, it is discarded from consideration.
Flippers who are unable to promptly sell a property may encounter difficulties, as they typically lack a sufficient reserve of unencumbered capital to meet mortgage obligations over the long term. This scenario can precipitate a cascade of escalating losses.
Pros:
Engages capital for a shorter timeframe.
Can yield rapid returns.
Cons:
Mandates in-depth market knowledge.
Vulnerable to unexpected downturns in once-hot markets.
4. Real Estate Investment Trusts (REITs) Real estate investment trusts (REITs) offer an ideal solution for investors seeking portfolio exposure to real estate without undertaking conventional real estate transactions. A REIT is established when a corporation, or trust, leverages investors' capital to procure and operate income-generating properties. REITs are publicly traded on major exchanges, functioning similarly to conventional stocks.
To maintain its REIT status, a corporation must distribute 90% of its taxable profits as dividends. By adhering to this stipulation, REITs circumvent corporate income taxation, a liability that conventional corporations must confront before determining whether to disburse after-tax earnings as dividends.
Similar to traditional dividend-paying stocks, REITs represent a dependable investment option for individuals desiring regular income. Moreover, in comparison to other forms of real estate investments previously discussed, REITs provide investors with access to nonresidential assets, such as malls or office buildings, which are typically beyond the reach of individual investors. Furthermore, REITs, being exchange-traded trusts, offer superior liquidity by obviating the need for real estate agents and complex title transfers to facilitate the withdrawal of investments. In essence, REITs represent a more formalized variation of real estate investment groups.
It is essential to distinguish between equity REITs, which hold physical properties, and mortgage REITs, which engage in real estate mortgage financing and dabble in mortgage-backed securities (MBS). Both options furnish exposure to real estate, albeit with disparate modes of engagement. Equity REITs confer ownership of tangible real estate assets, while mortgage REITs center their focus on income derived from mortgage financing.
Pros:
Resemble dividend-paying stocks in essence.
Predominantly consists of long-term, income-generating leases.
Cons:
Excludes the leverage typically associated with traditional rental real estate.
5. Online Real Estate Platforms Real estate investment platforms are designed for individuals desiring to participate in larger-scale commercial or residential ventures through collective investment. These investments are facilitated through online real estate platforms, commonly referred to as real estate crowdfunding. Notably, this avenue necessitates an investment of capital, although the requirement is generally less than that needed to purchase properties outright.
Online platforms serve as intermediaries, connecting investors eager to fund real estate projects with property developers. In certain instances, diversification of investments can be achieved with a relatively modest financial commitment.
Pros:
Permits investment in single projects or diversified portfolios.
Offers geographic diversification.
Cons:
Tends to be less liquid, often featuring lockup periods.
Involves management fees.
Frequently Asked Questions
Why Should I Add Real Estate to My Portfolio? Real estate stands as a distinct asset class widely regarded by experts as an integral component of a well-diversified portfolio. Its value lies in the fact that real estate investments typically exhibit a low correlation with equities, bonds, and commodities. Furthermore, real estate holdings generate income through rent or mortgage payments, in addition to the potential for capital appreciation.
What Is Direct vs. Indirect Real Estate Investing? Direct real estate investments involve the actual ownership and management of properties. Conversely, indirect real estate investments entail participation in pooled vehicles tasked with the ownership and management of properties, such as REITs or real estate crowdfunding projects.
Is Real Estate Crowdfunding Risky? In comparison to other forms of real estate investments, crowdfunding carries a degree of risk. This is primarily attributable to the relative novelty of real estate crowdfunding. Furthermore, certain projects may appear on crowdfunding platforms because they were unable to secure financing through traditional means, raising concerns about their viability. Additionally, many real estate crowdfunding platforms enforce lockup periods, rendering investments illiquid for several years. Nonetheless, top-tier platforms have demonstrated annualized returns ranging from 2% to 20%, as per Investopedia research.
The Bottom Line Whether real estate investors employ their properties to generate rental income or await opportune moments to sell, they can construct a robust investment portfolio by committing a fraction of the total property value upfront. Profits and potential returns within the realm of real estate remain viable, irrespective of the prevailing market conditions.